Build Your Dream Home
You've found the perfect spot for your dream home, and now it's time to find the best custom home builder for you. All of our builders have been creating masterpieces in our area for over 25 years.
Lee Builders
When you choose Lee Builders, you choose family. As a leader in custom home and townhome construction throughout Georgia and South Carolina, we pride ourselves on providing a home buying and building process that is personal, professional, and unparalleled in the industry.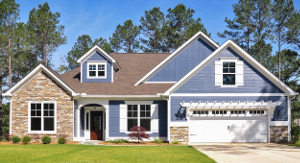 Capital Builders
Capital Home Builders is located in Savannah Lakes Village on the shores of Lake Strom Thurmond. We provide a true turnkey approach to building your dream home from concept to completion. Our service area includes, but is not limited to, Savannah Lakes Village and the surrounding Lake Thurmond area.
Ivey Homes
We're a locally owned award-winning new home builder offering everything ranging from townhomes to large custom homes. We strive to build homes that you are proud to live in, from aesthetics, layout, features and resource conservation. All of our new homes are built to the energy efficient Energy Star standards.
Keystone Homes
It's more than just a house. It's your home. We build special places for birthday parties, cuddling on the sofa and cooking out. We build places where families laugh, friends hang out and loved ones make memories. Our homes are designed with top value and built with quality construction. With Keystone, you and your family can rest assured every step of the way.