The Recreation Center (RC) at Savannah Lakes Village spans 23,000 square feet. The facility houses a weight room, indoor and outdoor Olympic-size pools, tennis courts, a newly expanded pickleball complex, a four-lane bowling alley (updated last year), table tennis, kayak rentals, and bocce ball courts. The center offers a range of water and land fitness classes six days a week, including yoga, strength training, and Tai Chi. Full-time massage therapists are on staff as well as certified personal trainers.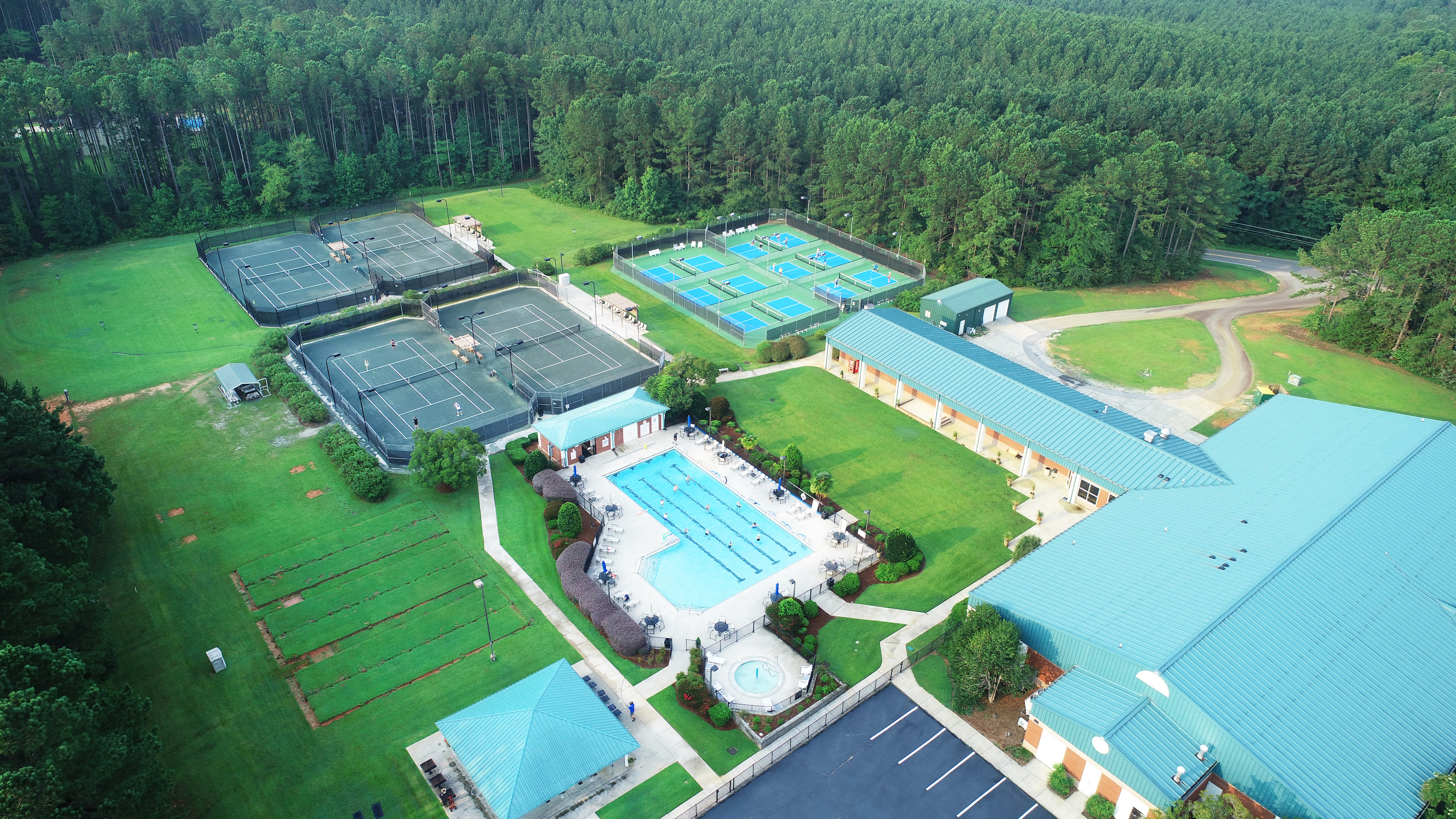 The Recreation Center auditorium also hosts numerous events throughout the year and is home to our beloved community theater group, Green Curtains. There are also meeting areas where numerous clubs gather: card players, knitting, and sewing groups. AND there is a new food & beverage venue (The Village Café) that will be fully operational in the coming months.
Having just completed an expansion project to our pickleball courts, The RC is now updating the indoor pool environment and building new bocce ball courts. Recreation Center is accessible to all residents with daily, monthly, quarterly, or annual fees. With our Stay and Play package at Savannah Lakes Village, you will have access to all the amenities available at the Recreation Center. Be sure to bring your sporting gear and let us know if you need to reserve a court!